TONY FURTADO BAND with Ned Evett and Triple Double on 12/05/12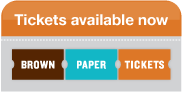 CLICK THIS LINK to JOIN the event on FaceBook
TONY FURTADO BAND with guests Ned Evett and Triple Double
Wednesday, December 5th, 2012 * 7:00PM DOORS / 8:00PM LIVE MUSIC
Visual Arts Collective (VaC) * 3638 Osage St. Boise, ID (208) 424-8297
$9 ADVANCE / $12 DOOR / 21+ ONLY
*special additional appearances on 12/5/12
11:30AM-1:30PM at Boise State University in the Student Union Building
4:00PM-4:30PM on KRBX 89.9FM / www.radioboise.org
TONY FURTADO BAND with Ned Evett & Triple Double
Wednesday, December 5th, 2012
Music and art lovers are in for a special treat. Two incredible musicians, Tony Furtado and Ned Evett, will be sharing the stage at the Visual Arts Collective (VaC). In addition to their musical talents, both are recognized as artists. T-shirts, CD's, and hand-crafted sculptures are just a few of the things they offer, besides a breathtaking live performance.
Banjo & slide guitar virtuoso, Tony Furtado an enthralling live performer, he has lived primarily on the road for the last two decades. Tony is gregarious, insanely talented, engaging and entertaining, on and off stage. He received international attention at a young age for his banjo work, and has recorded with the likes of Allison Krauss, Kelly Joe Phelps and Jerry Douglas. Furtado has been called a genius on banjo and slide guitar. His own creative interpretation/hybrid of Americana and indie rock is captivating. Onstage, whether playing with a band or solo, he owns the room, mixing stories of his travels with musicianship that is off the charts.
Joining Furtado are guests Ned Evett & Triple Double. Ned Evett is the originator of the "Globro," a fretless glass neck resonator guitar. He has performed with many artists including Jonny Lang, Eric Johnson, George Thorogood, Robert Cray and grammy nominated Joe Satriani. Evett's sixth and most recent album "Treehouse," is available at the Record Exchange and online at www.nedevett.com. Ned's original music bears resemblances to Mark Knopfler, Richard Thompson – RT, The Avett Brothers, Mumford and Sons, and Robert Johnson.
There are two opportunities to get a taste of Tony Furtado's music before the evening concert at the VaC. Furtado and Evett will each be performing solo in the Student Union Building (SUB) at Boise State University (BSU) from 11:30AM-1PM. This appearance, made possible by the Student Union Fine Arts program, is part of the Student Union Performance Series and is free to students and community members of all ages. Later that afternoon, "Tune-in" to 89.9FM / www.radioboise.org and get to know more about Furtado during the live interview and perormance from 4PM – 4:30PM. Listeners will have an opportunity to call-in and win a pair of tickets to see Tony Furtado Band live at the Visual Arts Collective (VaC) with Ned Evett & Triple Double on Wednesday, December 5th, 2012. Doors open at 7:00PM and music starts at 8PM. The VaC is located at 3638 Osage St, Boise, ID behind the Woman of Steel Gallery near Chinden Blvd and 36th St. Admission is $12 at the door or only $9 advance. Discounted tickets available at The Record Exchange or online at www.TOentertainU.com. Americana, folk, and roots music lovers are in for a special treat when Tony Furtado and Ned Evett play.
TONY FURTADO
www.tonyfurtado.com
www.facebook.com/pages/Tony-Furtado

NED EVETT
www.nedevett.com
www.facebook.com/NedEvettTripleDouble

Tags americanabandbanjobassbeerboiseboise stateconcerteventfiddleFOLKfolk rockfretless guitarfunglass neck guitargrassguitarididahoindielive musicmusicned evettproductionrootsroots rockshowslide guitarstudentstudent unionto doto entertain utoentertainutony furtadotony furtado bandtriple doubleVaCvenueviolinVisual Arts Collective
Tops Songs
Archives